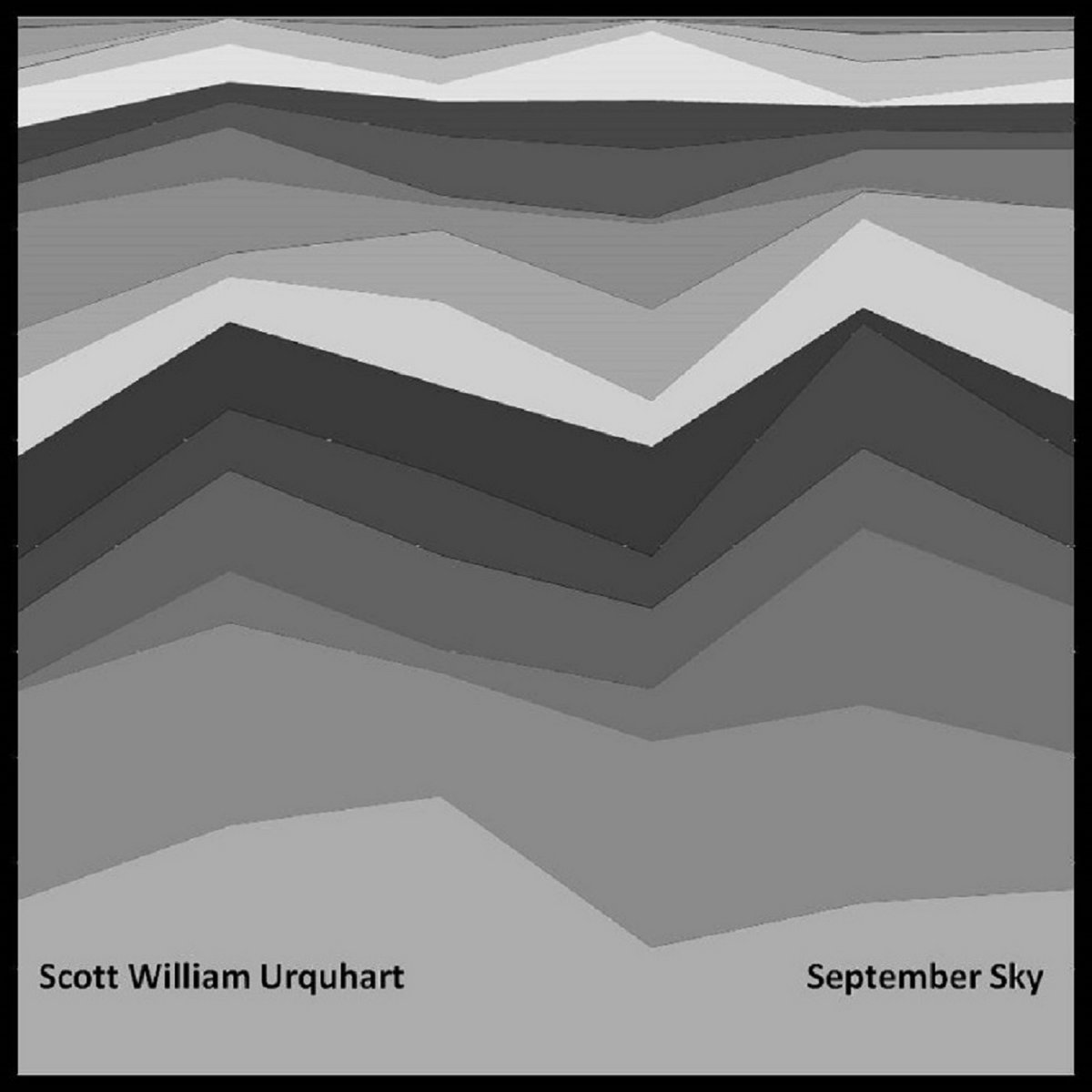 September Sky is Scott William Urquhart's latest release from August 2016. It features 5 tracks, of which 4 are instrumental, only the title track features some vocals. There's but a single instrument present on all tracks – acoustic guitar, though there is some overdubbing, which adds to the dynamics.
Although no single track stands out, the albums flows nicely. The opening track, "Drumochter Pass", has a nice psychedelic touch to it and it got me hooked from the start. It tends to get a bit too repetitive, especially on a second or third listen. "A Seaside Wedding" starts in a similar fashion, but it turns softer through the track, especially towards the end. "Wren" is already a completely mellow, melancholic sounding track, which is true even more for the the next track "September Sky". The final track, "Down with death", perhaps most clearly shows the album's drawback, its blandness, if I may say so. Some repetition is understandable and desired, but it seems to me as if the music is afraid of standing out, of being heard.
All in all, not a bad album, but there's just nothing grabbing me to listen it again and again. It shows promise, the foundation is well laid, it just lacks some seasoning. Perhaps you'll love it, though. Let me know, what you think about September Sky in the comments.